PREACHING OF THE REVISIONISTS IN THE EMERGING CHURCH
Johan Djuandy

The Southern Baptist Theological Seminary, Amerika Serikat
Abstract
This paper discusses the emerging church movement in the USA, in particular the impact of the movement to the preaching philosophies and practices held by its leaders. The nature and definition of the movement will be discussed in the first part of this paper. In the second part some core characteristics of the movement will be examined. The third part will be devoted to the analysis of the philosophy and method of preaching of the emerging church leaders, focusing on the examination of the two prominent leaders of the emerging church in North America, namely Brian McLaren and Doug Pagitt. These two gentlemen have exhibited a radical shift from orthodox theology. Their understanding and ministry of preaching, therefore, reveal a great polarity from those of the traditional churches.
Downloads
Download data is not yet available.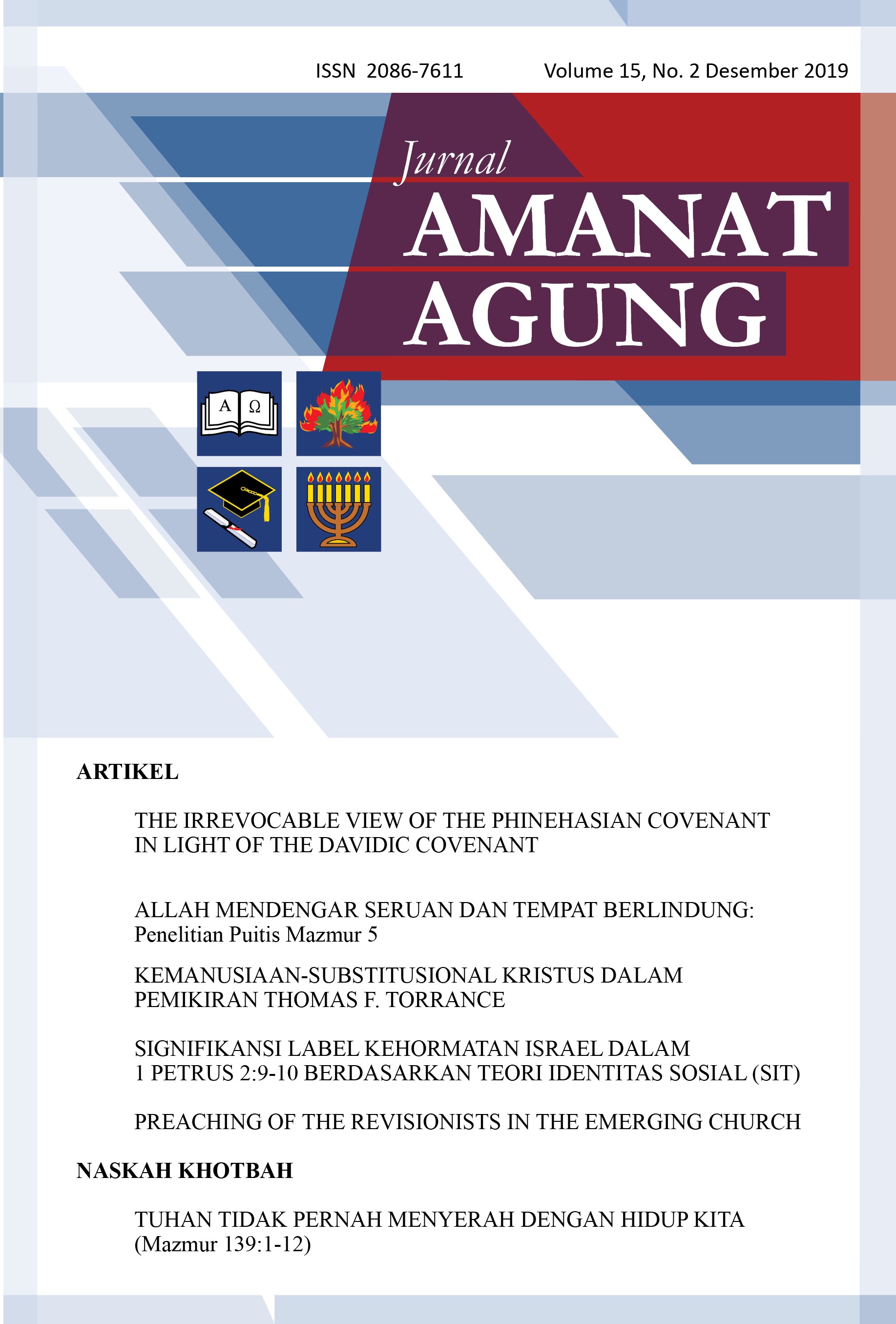 How to Cite
Djuandy, J. (2021). PREACHING OF THE REVISIONISTS IN THE EMERGING CHURCH. Jurnal Amanat Agung, 15(2), 301-326. Retrieved from https://ojs.sttaa.ac.id/index.php/JAA/article/view/368
Copyright (c) 2019 Jurnal Amanat Agung
This work is licensed under a Creative Commons Attribution-NonCommercial 4.0 International License.