The Coronavirus and Christ, by John Piper
Abel Kristofel Aruan

STT Seminari Alkitab Asia Tenggara
Keywords:
John Piper, Coronavirus, COVID-19, Greater good theodicy, Crisis
Abstract
Berteologi di masa krisis memang tidak mudah. Karena itu, tulisan teologis yang muncul di masa-masa krisis patut disimak dan ditelaah. John Piper menerbitkan bukunya, Coronavirus and Christ, ketika krisis COVID-19 masih berlangsung (28 April 2020). Oleh karena itu, penting bagi penulis untuk meninjau isi buku ini.
Downloads
Download data is not yet available.
References
John Piper. Coronavirus and Christ (Wheaton: Crossway, 2020). 106 halaman. ISBN 978-1-4335-7359-0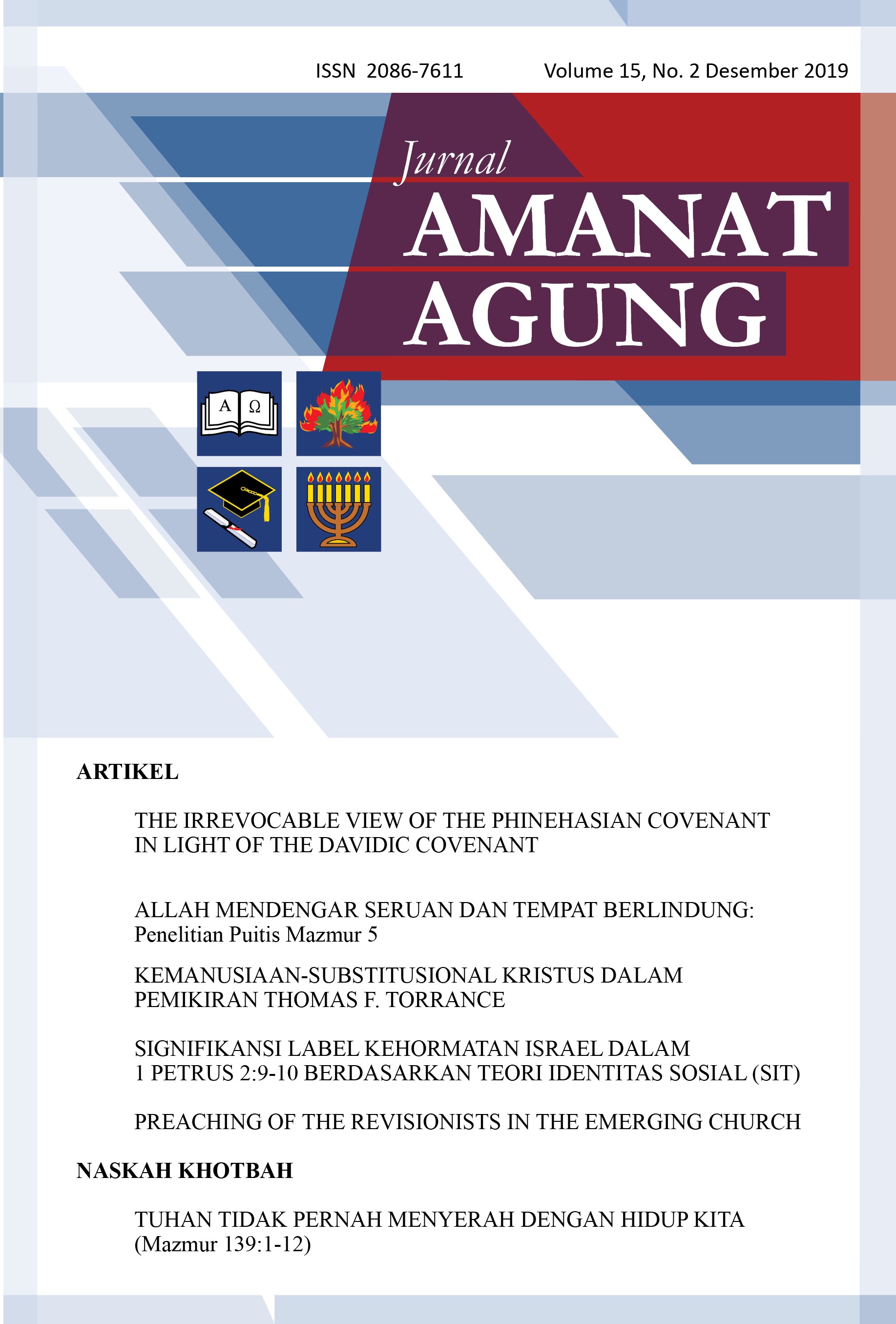 How to Cite
Aruan, A. K. (2020). The Coronavirus and Christ, by John Piper. Jurnal Amanat Agung, 15(2). https://doi.org/10.47754/jaa.v15i2.374
Copyright (c) 2019 Jurnal Amanat Agung
This work is licensed under a Creative Commons Attribution-NonCommercial 4.0 International License.