Mencermati Budaya Entertainment dalam Pelayanan Kaum Muda
Abstract
Mencermati Budaya Entertainment dalam Pelayanan Kaum Muda
References
Cosby, Brian. Gicing Up Gimmicks, Reclaiming Youth Ministry from an Entertaintment Culture. Phillipsburg, New Jersey: P&R, 2012.
Schultze, Quentin J. "Fromm the Superbowl to Worship: the Roles of Story in Work and Leisure: dalam Christianity & Leisure, diedit oleh Paul Heintzman, Glen E. Van Andel, dan Thomas L. Visker, 245-246. lowa: Dordt, 1994.
Santrock, John. Perkembangan Remaja. Jakarta: Erlangga, 2003.
Schultze, Quentin J., et al. Dancing in the Dark: Youth, Popilar Culture and Electric Media. Grand Rapids: Eerdmans, 1991.
Winter, Richard. Still Bored in a Culture of Entertainment. Downers Grove: IVP, 2002.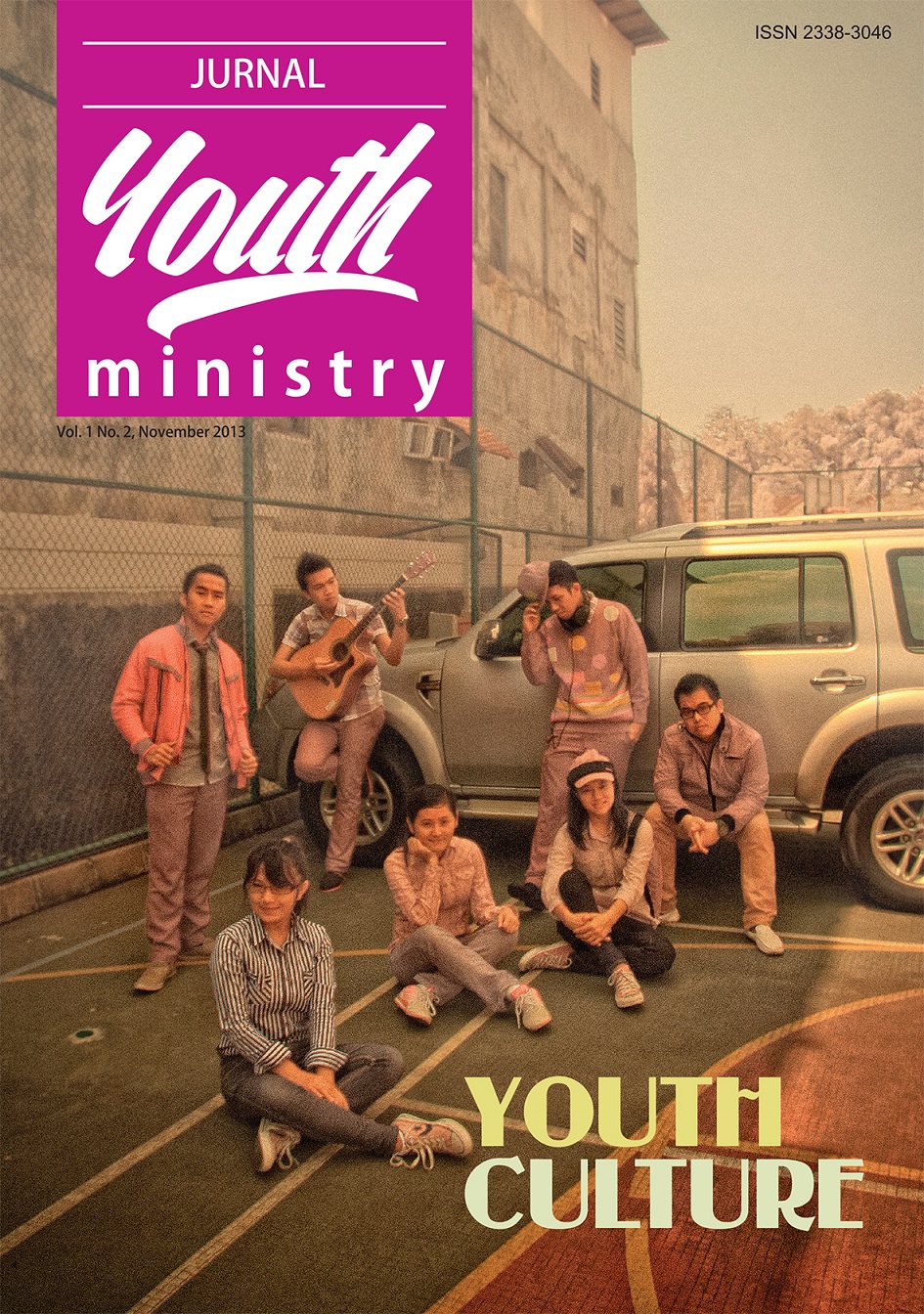 How to Cite
Sinaga, A. (2013). Mencermati Budaya Entertainment dalam Pelayanan Kaum Muda. Jurnal Youth Ministry (2013-2016), 1(2), 68-77. https://doi.org/10.47901/jym.v1i2.52